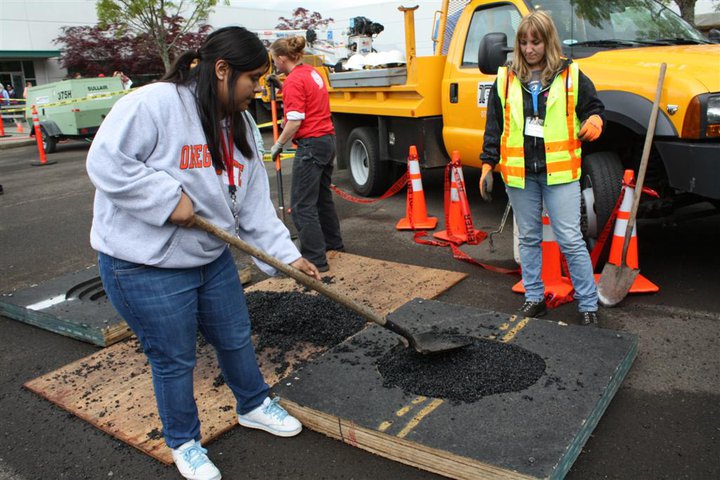 Our mission
People under the age of 25 are twice as likely to be injured on the job as other workers. O[yes] works to educate its constituency of young workers, educators, employers, parents, and labor and trade associations through outreach, advocacy, and sharing of resources. We pool our expertise, leverage resources, and recognize the diversity and knowledge of our partners and the voice of young workers.
Sponsorship information
O[yes] is a fully qualified nonprofit charitable organization and donations are recognized as tax deductible by the IRS. Because O[yes] operates as a coalition of member organizations, there are no salary or facility expenses. Funds are used only to support projects that benefit young workers.  See more…
Board
Current board members include:
Daniel Cain – affiliation: Oregon OSHA
Chuck Easterly – affiliation: SAIF Corporation
Laurel Kincl – affiliation: Oregon State University
Dede Montgomery – affiliation: Oregon Institute of Occupational Health Sciences, OHSU
Marilyn Schuster – member at large
Phil Teubel – affiliation: Liberty Mutual
Teri Watson – affiliation: Oregon OSHA
Key projects
The Speak up. Work safe. video contest engages teens throughout Oregon in developing a safety message aimed at their peers. High school finalists attending a screening event and the top three entries are awarded cash prizes ranging from $300 to $500, with matching amounts awarded to their school.
O[yes] and its members host a special "Student Day" at the Oregon Governor's Occupational Safety & Health (GOSH) Conference. Students receive safety training they can apply on the job and are matched with safety professionals to explore more than 100 safety exhibits.
Talking Safety is a dynamic curriculum designed to reach teens through their high school classrooms or other group setting. O[yes] members can train educators or others to deliver these key occupational safety and health messages for teens.
Events
O[yes] members attend events throughout the state to reach teens, parents, educators, and employers with key safety and health messages. Some activities include the Women in Trades Conference, Northwest Ag Expo, GOSH, Northwest Youth Expo, and many regional safety conferences.
Video contest
Outreach
Members educate about safety and health issues specific to young employees.
Resources
O[yes] combines the resources from our members.
Are you interested in knowing more about O[yes] or interested in joining? Contact us at info@youngemployeesafety.org or on our Contact Us page.