O[yes] awarded Oregon OSHA training grant!
Update: December 5, 2016, The training program is online!
Young Employee Safety Awareness Online Training and Student Workbook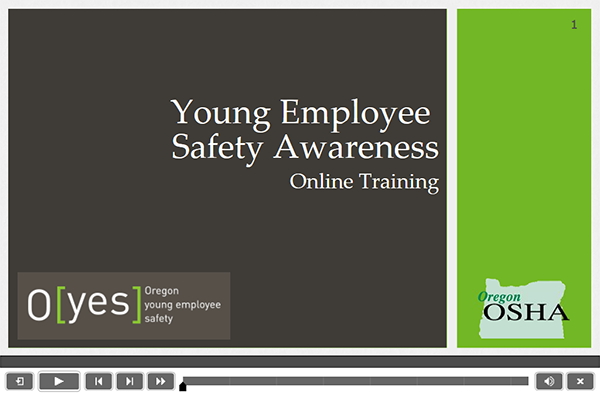 Original: December 8, 2015
We are pleased to announce that O[yes] received a training grant from Oregon OSHA for $9,800. With the award, O[yes] partners at Oregon State University will craft an online awareness learning course aimed at boosting safety training for young workers. The project, based on standards established by the National Institute for Occupational Safety and Health (NIOSH) and O[yes], will be reviewed by experts and young workers involved in high school programs. The training product is expected to be completed by December, 2016. Read the Oregon OSHA press release.
We are eager to discuss details about the training at our next O[yes] meeting scheduled for Wed., January 20 from 1:30-3:30 pm at the Oregon OSHA Durham office location. Interested members are encouraged to join us to offer ideas and feedback on the project. Contact us for more information.